President & CEO Mark Knight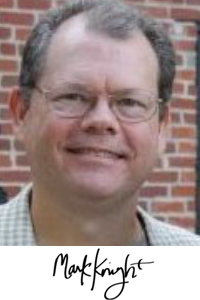 Knight Software, Inc. is a privately held corporation based out of Florence, South Carolina. We have a staff of 8 dedicated professionals located in South Carolina and Virginia.
We have been in the business of developing software applications since 1981. We released our first Enterprise level accounting system in 1985. Those first clients still use KIS, and we have migrated them seamlessly across several technological platforms; from DOS to Client / Server, to an "anywhere" TCP/IP KIS Server, through HIPAA, all the way to the rock solid data storage of Microsoft's SQL Server.
If a software company is going to keep the same clients for 25 years, you have to do things differently. Specifically, you have to give end users a product that works. Our clients know that above all else; KIS is a proven, stable running platform that can be counted on to get business done without interruption.
25 years, one owner, one vision, one commitment.